Become part of our team!
We regularly offer the following apprenticeships:

• Production mechanic (with end certificate of competence)
• Surface coater (with end certificate of competence)
• Maintenance planner (with end certificate of competence)
• IT specialist systems engineer (with end certificate of competence)

An apprenticeship with Blösch AG: What will I get from it?

Blösch AG offers you a varied and very practical training as an apprenticing company. We give you the chance to work on customer projects directly and experience the daily challenges of your teaching profession up close. We can also offer many learners permanent positions after they have completed their apprenticeships.
Our vocational and practical trainers take as much as time as you need for training and support you, both in house and with any questions and issues arising at school.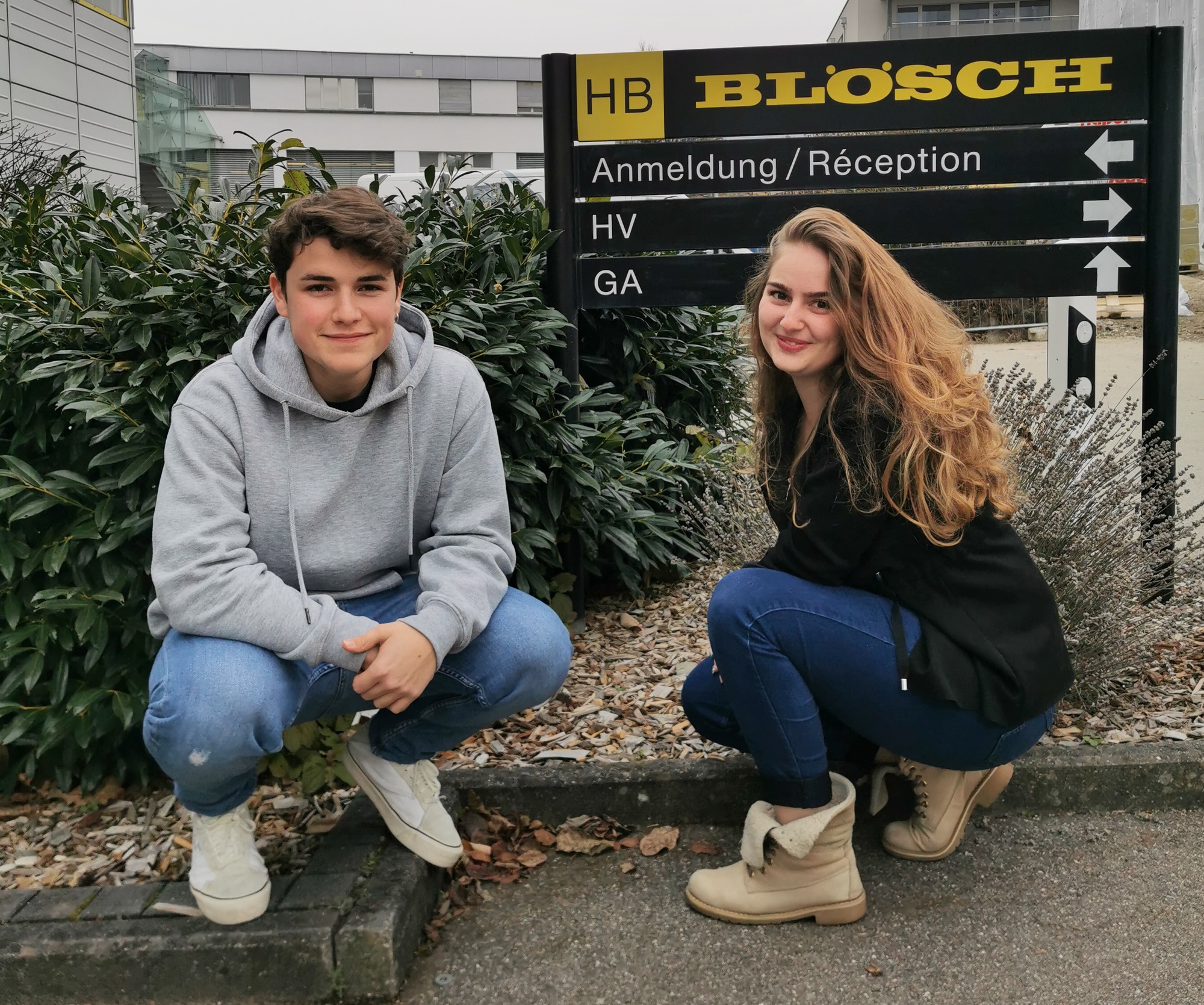 "I would repeat the apprenticeship here because my team invests considerable time in me and working here is fun."
Francesco Gendusa
"I'd gladly repeat the apprenticeship again because I'm learning how to take responsibility at Blösch AG. I work in a great team that helps me learn and work."
Laura Schweizer
Come on board with us and you'll never be alone: As one of the 6-7 apprentices with Blösch AG, expect support and opportunities for exchange galore. And not forgetting the need for fun of course - as with our annual student excursion (e.g. Europapark, adventure rooms, paintball, chocolate museum, etc.).